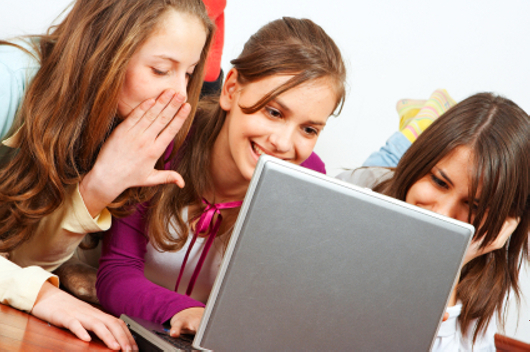 Media matters when it comes to academics… more than we previously thought.
Research for The Learning Habit uncovered a threshold for media use in children.  This is a specific amount of time in which the use of electronic media decreases a child's grades, grit scores, social development and emotional well-being. The discovery of a media threshold is important.   It allows parents and educators to set up lifelong habits and routines that help children to achieve educational and personal goals.
The "Safe Zone"
The "safe zone" is 45 minutes per day of media; and we are talking about anything with a screen.
Here's the rub; almost all parents who participated in the research  studies believed that their children only consumed between 1-2 hours per day.  New research shows that the actual time is an astounding 6-8 hours a day (much more for older kids).
Researchers then quantified the effects of consumption media use (think texting, social media, video games, watching television.)   The impact on grades was so detrimental that we can predict the GPA of a child in grades K-12, based on how much media consumption they have on a daily basis.  After just 90 minutes per day, a child's grade decreases dramatically.  After 4 hours a day, the GPA decreases two points (example: 4.0 to a 2.0).
To Reduce Screen Time:
1) Find out how much media a child uses each day.  Not sure?  Track it for 24 hours.
2) Focus on activities which significantly help to reduce screen time.  Family Dinner & Family Board Games are just two of them– there are many!
3) Use media as a reward only.  Example: First we do _____, then we get ______.
4) Keep electronics out of bedrooms cialis nachnahme.
5) No cell phones during homework time.
For more information on media use and ways to reduce screen time check out The Learning Habit (Perigee).